Andy Nowak (Piano)
Spencer Brown (Basses)
Matt Fisher (Drums)
Andy Nowak is now regarded as one of the most fluent and lyrical pianist this region has to offer. As well as piano, Andy can be seen on the acoustic folk circuit, playing acoustic guitar and singing with Camilla Johns, and he holds the keyboard chair in the grooving Duval Project led by trumpeter Gary Alesbrook.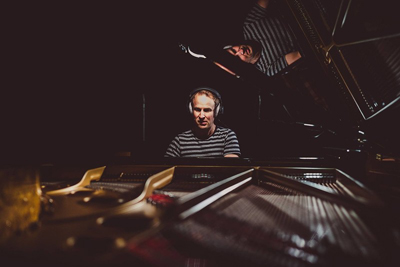 Andy possesses a great touch on the piano, his natural grasp of rhythm, harmony and timing allows him to play instinctively; to create his own piano voice. His adroit use of space allows him time; and he seemingly never overstretches in his solos, which is a delight.
Andy has played with Jocelyn Brown, Pee Wee Ellis, Fred Wesley, Art Themen, Simon Spillet, Andy Clyndert, Clare Teal and Claire Martin to name a few. He has held jazz piano teaching positions at the prestigious Wells Cathedral School and also at Clifton College, Bristol. His piano trio – the ANt – recorded their debut album entitled Sorrow And The Phoenix in 2016 and launched it in 2017 in an Arts Council supported tour of the South West and London, garnering national critical acclaim for the recording and live performances.
The A.N.t captivated our audience with imaginative and melodic compositions...Andy's piano playing is naturally appealing and engaging...the crowd loved it.
~ Peter Kaczmarski, Jazz Cafe Posk, London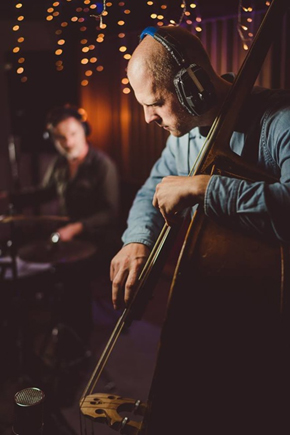 Spencer Brown completed a Masters Degree in Jazz Performance at Guildhall School of Music, Spencer has been working in London as a professional bass player ever since. He has worked with many of the UK's top jazz musicians such as Andy Sheppard, Alan Barnes, Tim Lapthorne and Seb Rochford.
He has also toured Europe and Asia with Rebecca Ferguson and Indie Star Carl Barat playing live broadcasts on BBC Radio 1, 2 and 6 music. Also working as a studio musician Spencer has played on numerous sessions, and many TV commercials.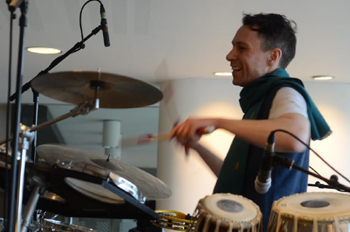 Known for his versatility, Matt Fisher is a sought after drummer and percussionist based in London and is a relatively new recruit to Andy's trio. Matt has performed and collaborated with some of the UK's most prominent musicians such as: Tina May, Jacqui Dankworth, Najma Akhtar, Nikki Illes, Steve Waterman, Anita Wardell and Christine Tobin.
Matt is always busy collaboratively and current projects include: Dee Byrne's Entropi, a multi-percussion and piano duo with Australian pianist David Dower, and Rebecca Nash's Atlas. The wide range of instruments covered across these projects reflects his versatility, including drum set, Cajon, electronics, hand percussion, tabla and the one and only, washboard. Whether its sounds, textures or grooves, Matt always brings something interesting to the table.
Matt received a First Class Honours degree at the Royal Welsh College of Music and Drama, and completed his Masters degree in Jazz Performance at Trinity College of Music, London. Matt has also studied Tabla and ethnic percussion with the award-winning multi-percussionist Pete Lockett.
Matt Fisher is a really versatile and very dynamic drummer – a joy to work with.
~ Tina May
Tonight promises to be an engaging and enthralling night of first class contemporary Jazz, with bravura musicians.
andynowaktrio.com
Video above not working? Click here or here for Youtube links.