Christine Collister and Michael Fix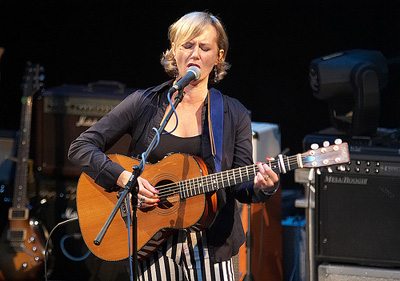 Christine Collister's career now spans an incredible 34 years! Over that bridge of time she has released 20 albums, a DVD celebrating 20 years in the business and a single with the BBC : the theme tune for "The Life and Loves of a She-Devil" in 1984. Throughout, she has mesmerized and astounded with her unique blend of soul, blues, pop, jazz, country and folk, and today she remains as powerful, subtle and effortless as ever.
Following a fruitful association with The Richard Thompson Band, Christine enjoyed a period of critical and commercial success in a seven-year partnership with Clive Gregson. She also toured and recorded with the female super group Daphne's Flight. In 2017, 21 years after their first collaboration, they've released a highly acclaimed album: "Knows Time, Knows Change" on Fledgling Records. With a hugely successful tour of the UK in the spring of 2017 under their belts and sounding better than ever, there are plans to make this a regular part of their collective touring life.
… a voice personally delivered by God. ~ The Times
Solo albums recorded over the past decade or so have seen her convincingly interpret Smoky Robinson, Nick Drake, Robert Wyatt, Tom Waits, Paul Simon, U2 and Lal Waterson, amongst many others – whilst with every year; her own self-penned or co-written compositions have developed in depth and expression.
Christine Collister can sing the birds down off the trees and send them back with a tiny flick of her vocal chords. ~ Mojo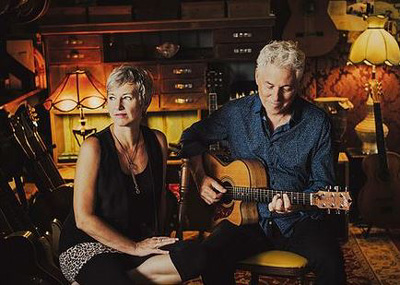 Christine has always enjoyed the collaborative process and has been an integral part of many and varied musical projects over the years. Her most recent collaboration with brilliant Australian guitarist Michael Fix has been a successful and a delightful surprise for them both. 2018 sees them return to the Australian Festival scene. They are very excited to be performing together for the first time this October/November in the UK.
Michael Fix is widely acclaimed as one of the world's finest acoustic guitarists. He has won three Golden Guitars and numerous other awards in Australia, and tours widely throughout the world, particularly Germany, Italy, the Netherlands, Austria, and elsewhere in Europe. In 2012 he made his first trip to South Africa, where he performed to standing ovations in every venue.
...boundary breaking is routine for Collister and makes her one of the finest grown-up vocalists on the planet… ~ Q Magazine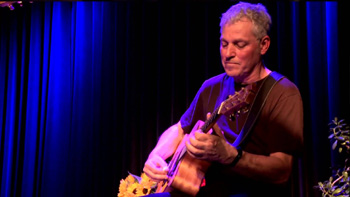 Over the past two decades, he's released 15 albums, together with several singles and EPs, and has established himself globally as a leading performer, appearing at festivals and concert venues across Australia, Europe and Asia Michael is an internationally recognised composer, whose music is also widely heard in TV shows and documentaries all over the world.
Michael began performing in his home town of Wollongong at the age of 12, and in his early twenties moved to Sydney, where he was discovered by the legendary Tommy Emmanuel. Emmanuel became a mentor to the young guitarist and spent several years teaching and working with him. The years 1991–95 saw Michael working with award-winning singer/songwriter Graeme Connors, touring Australia as lead guitarist with Connors' band. With an eclectic yet accessible style, he's toured with artists as diverse as Albert Lee, Christine Anu and Anne Murray, as well as appearing with the world's greatest guitarists — including Leo Kottke, Tommy Emmanuel, Joe Robinson and Martin Taylor — at festivals in Australia, New Zealand and the United States.
From a review of a gig on the Australia tour: Christine Collister's singing was powerful and emotional, shifting effortlessly from soft and angelic to knock you out Janice Joplin style. Michael Fix's guitar was equally superb. He provided tasteful support in the most charming way and would then explode into amazing virtuoso runs across the finger board, all impeccably tasteful and clean. ~ Troubadour magazine (Woy Woy, NSW)
christinecollister.com michaelfix.com
Video above not working? Click here for YouTube link