'Same Moon': Alex Hitchcock & Ant Law Quartet
Sun 19 March - 7:15 for 8:15 (£20.71/ £19.08)Bristol Beacon Book
Alex Hitchcock (Saxes)
Ant Law (Guitars)
Jasper Høiby (Bass: Denmark)
Sun-Mi Hong (Drums: S.Korea)
'Same Moon in the Same World' is a new collaboration series between saxophonist Alex Hitchcock and guitarist Ant Law.
The series takes its name from a line in Haruki Murakami's 1999 novel Sputnik Sweetheart: '....we're both looking at the same moon in the same world. We're connected to reality by the same line...'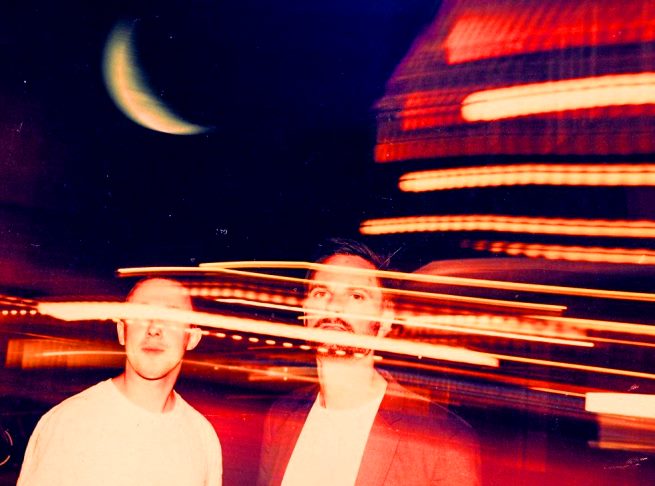 Same Moon is planned to be the first in a series of albums and collaborations between Alex & Ant; where they will invite different musicians to join them on the project. This sounds like it could turn out to be something significant, if the first album is anything to go by? The music has wonderfully entrancing melodies with textures that layer incredibly sophisticated soundscapes, that has a touch of magic about it. For the purposes of this tour to promote the album further, the band features two of the album contributors; Jasper Høiby & Sun-Mi Hong, great choices!
The album Same Moon in the Same World was released in 2022, but recorded while covid lockdown was in play, the synergy between the musicians Alex & Ant invited to participate is even more remarkable because of the distances apart. Recorded in 2020 and 2021 across multiple continents - bridging the gap between London and Tel-Aviv, and Amsterdam and New York - the album brings together a stellar cast of guest musicians performing new compositions: vibraphonist Joel Ross, bassists Linda May Han Oh, Ben Williams & Jasper Høiby, and drummers Jeff Ballard, Kendrick Scott, Sun-Mi Hong & Eric Harland with cameos on bass clarinet by Tim Garland and Shai Maestro on piano.There are some videos at the foot of this page, however some artists do not all appear on video.
I didn't know much about Alex Hitchcock until I went to a Jazz Promotion Network AGM in London in 2021, the first after Covid. I went to London the day before so had a night to kill and picked a gig to go to in Soho. It was a Jazz Funk band, who I hadn't heard of, in a venue (The Spice of Life) I hadn't been to before. The band was OK but the saxophonist stood out as a Player. His licks were right on it and he was impressive; that was Alex Hitchcock I learned later.....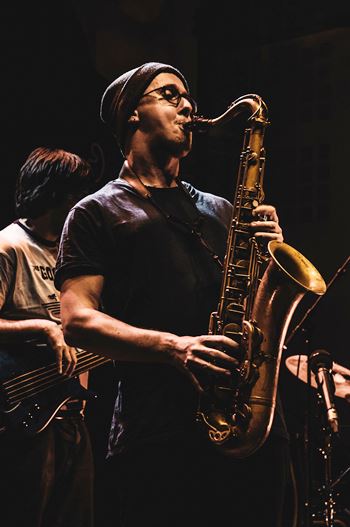 Alex has quickly become a leading voice on Saxophone because he has already developed a distinctive sound of his own, adept at improvising with an enormous breadth of range and boundless inventiveness. His collaborations have confirmed his growing international reputation as an instigator and catalyst for captivating musical encounters.
The album also shows off Alex's talents as a composer, here he imagined what different combinations of his favourite musicians would sound like and wrote music for them
Some of those he's worked with show his passion for working with mixed instrument combinations and styles, with the like of pianists Kit Downes, Shai Maestro & Kirk Lightsey; guitarists Rob Luft & Ant Law; bass players Orlando Le Fleming, Linda May Han Oh, Ben Williams & Jasper Høiby . Vibes player Joel Ross and drummers Jeff Ballard, Kendrick Scott, Sun-Mi Hong and Eric Harland
This new project with Ant Law sounds like something we need to check out for ourselves!
"An incredible saxophonist, with something very unique and original to say" - US Saxophonist; Walter Smith III.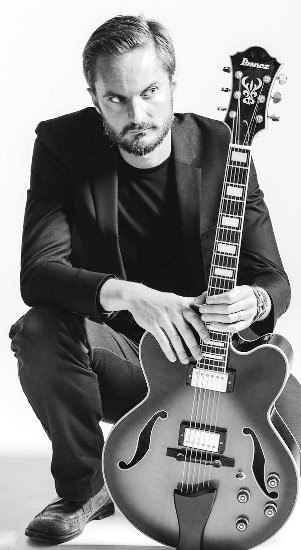 Ant Law was born in Jeddah, Saudi Arabia, where he lived until the age of 16. From a young age he was exposed to early blues and rock 'n' roll, as well as Arabic music. He began playing classical piano & guitar around the age of 8, concentrating on guitar in his teens. A history teacher gave him a video of Stevie Ray Vaughan playing live, which was a huge influence, along with videos of Guns 'n' Roses, Queen, and later on Joe Satriani and Steve Vai.
Law studied Physics on a scholarship at Edinburgh University. In the summer before his final year there he completed a summer semester at Berklee College Of Music, Boston, USA. This he says was crucial because he heard gospel music and gospel drummers for the first time, and lots of Latin American music.
Since 2010 Ant has concentrated on make a living playing guitar, eventually moving to London and immersing himself in the scene there and touring internationally. He has also lived in NYC for a season where he studied with his heroes Ari Hoenig, Ben Monder, Adam Rogers, Lage Lund, Johannes Weidenmueller, Tim Miller and others.
In addition to leading his own projects, Ant plays in Tim Garland's band with Jason Rebello & Asaf Sirkis, featuring on albums 'Songs To The North Sky', 'Return To The Fire' & 'ONE' which was shortlisted for a Grammy and won the Jazzwise Best Album award.
"Ant Law is an innovator" - The Guardian (2013)....."What a game changer he can be" - The Guardian (2017)....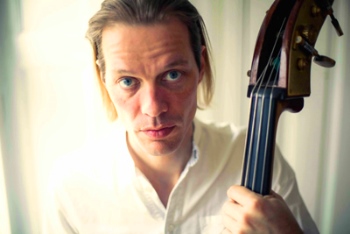 I met Jasper Høiby when I brought the super trio Phronesis to Bristol for the first time in 2010. The energy they produced instantly made them something special and the world knew; we had yet another top Scandinavian bass player on our hands. We instantly hit it off and we've worked together many times since, so this is a treat to have Jasper back in our city.....
Copenhagen-born bassist Jasper Høiby created the trio Phronesis in 2005, which he toured extensively in Europe and North America and won awards for 'Jazz Album of the Year' in Jazzwise and MOJO Magazines 2010 as well as a London Jazz Award for the trio's Pitch Black performance at Brecon Jazz festival 2012. Phronesis was also chosen for the IJFO's (International Jazz Festival Organisation) new talent support programme, which resulted in performances at eleven IJFO festivals between 2012 and 2014. The trio described as; "...the most electrifying experience to be had in British jazz." in The Telegraph; won the UK's Parliamentary Jazz Award for best Jazz Ensemble of the Year 2017.
Høiby has, and continues to perform and record with a number of original artists, including Django Bates, Shai Maestro, Miquel Zenón, Julian Joseph, Julian Arguelles, Ana Silvera, Kurt Elling, Kit Downes, Wolfgang Muthspiel, Gwilym Simcock, Mark Lockheart & Makaya McCraven to name but a few.
Jasper's current project is his Planet B, an Electro-Acoustic bass-led trio project featuring Josh Arcoleo (sax) & Marc Michel (drums). They are due to play in Frome at The Silk Mill on Fri 3rd Feb, so catch them if you can. I'm hoping we can find a date in the autumn to host Planet B in Bristol!
"Høiby fashions his pieces so the lines between freedom and form are beautifully blurred, the music flows as a tumultuous organic whole - everything belongs, nothing is forced." - MOJO.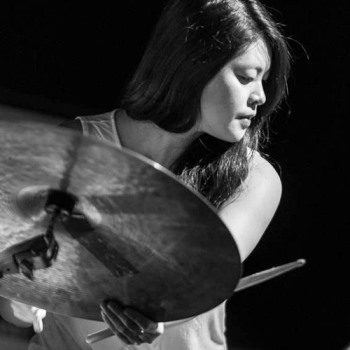 Born & raised in S.Korea; Sun-Mi Hong has a unique perspective of life after her last ten years living in Amsterdam. Her signature style of rooted grooves in combination with flambouant outbursts, has strongly established her on the Dutch Jazz scene. By approaching the moment in a somewhat meditative fashion, she has the ability to bring something entirely original to the bandstand.
Sun-Mi works in various bands, in and around Amesterdam, from duo format, trio, her own quintet and a larger group 'Dance in Four Colours'; all are intriguing combinations where her compositional style comes to the fore.
Her last album 'A Self-Strewn Portrait ' (ZenneZ Records) won the Edison Award 2021 in the National category in Holland. She is the winner of the Dutch Jazz Competition 2018 and the 2nd Prize of the Getxo International Jazz Competition 2017 (Sun-Mi Hong Quintet), She just released a new album with her quintet on Edition Records in the UK, in November 2022.
"Sun-Mi brings something different to any band, she is not your usual drummer; with dramatic and emotional variations from sensitivity and minimalism, to wildness and grooves; she is definately unique and an interesting aspect to this band line-up!"
Acclaimed as composers as well as instrumentalists, sharing multiple awards, an Ivor Novello nomination and seven albums as leaders between them, Hitchcock & Law have created a startlingly vivid and mature soundworld, brought to life by a carefully-curated selection of the world's most distinctive and virtuosic improvisors. A night under the Same Moon with these guys may well turn to be a highlight of the year to come?
Video clips include six musicians from the project playing "Don't Wait too Long". Followed by a quartet playing "Chrysalis"
Video above not working? Click here or here for Youtube links.