Ellen Andrea Wang- Norway
(Bass & Vocals)
Rob Luft - UK (Guitar)
Jon Fält - Sweden (Drums)
Born and raised in Norway, Bassist and singer Ellen Andrea Wang has been a powerful force in Jazz and beyond, distinguishing herself as a truly inventive artist that blends styles in unprecedented ways. From collaboration with Sting, Manu Katché and Marilyn Mazur, to performances at major Jazz Festivals, to her appearance with the vocal Jazz Group GURLS, to her own projects Pixel and the Ellen Andrea Wang Trio, Wang has consistently sought to tastefully blend Jazz and Pop in new ways. Her compositions and performance balance the lyrical with the rough, the acoustic with the electric, resulting in a unique modern sound.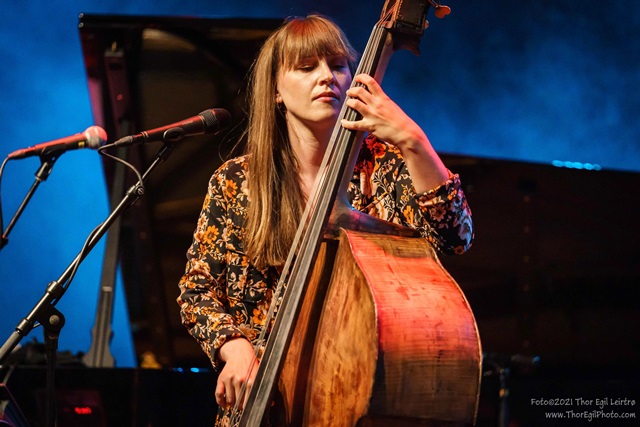 Ellen Andrea Wang's third studio album, Closeness (Ropeadope 2020), features Wang on double bass and vocals, with Rob Luft on guitar and Jon Fält on drums. In what now seems prescient, the album is an adventurous mix of traditional spirituals, soothing in their delivery, longing and personal compositions, and two carefully selected covers from Ornette Coleman (Lonely Woman) and Pat Metheny (This Is Not America). The connection between the musicians is quite evident as they approach each song with patience and absolute care for the art.
"A commanding presence in any ensemble she plays in, her soft tone and vocal precision are always counterbalanced with heavy and assertive grooves from her double-bass, interlocking with drummers, jazz, pop and groove alike." - The Guardian.
UK guitarist Rob Luft has seamlessly moved from being a 'star of the future' (eg as a BBC 'New Generation Artist'), to an undoubted star of the here and now! In addition to two tremendous albums released under his own name on Edition Records (with a third one due in 2023), he has electrified audiences with collaborations alongside some of the finest musicians around, including releasing acclaimed albums with Dave O'Higgins, Alice Zawadzki, Elina Duni (on the legendary ECM label) and most recently with master musician John Surman, due for release in 2023.
"...an extraordinary talent! ...a burgeoning UK talent turning heads and ears throughout the nation." Julian Joseph, BBC Radio 3 (UK)
"Luft wears his "manifold" influences lightly and has come up with a startlingly original sound inspired by contemporary music from all over the globe."
Jazzman (UK)
Swedish drummer Jon Fält has played and recorded with many legends of the jazz world such as Palle Danielsson, Fredrick Nordstrom, Bobo Stenson (on ECM) and Fredrik Ljungkvist. His lightness of touch, coupled with a strong musical sensibility, fits perfectly with this thrillingly dynamic 'international' trio.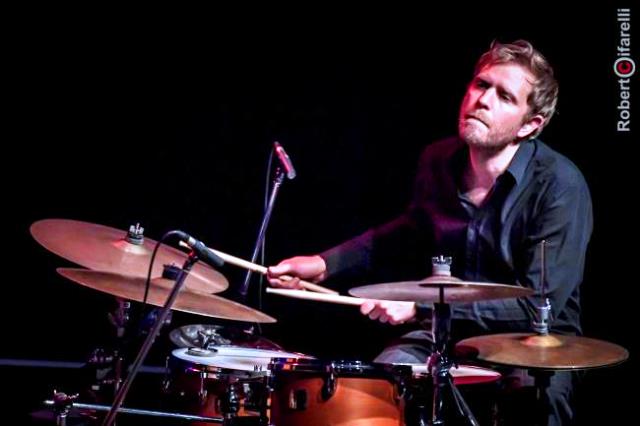 Having played together on a number of dates in Europe, including at the prestigious Molde Jazz Festival, this will be the Trio's first ever UK tour - definitely not to be missed!
ellenandreawang.com robluft.co.uk
Video clip includes three tracks 'Lonely Woman' - by Ornette Coleman and 'Erasmus & Recognise' both by Ellen Andrea Wang
Video above not working? Click here